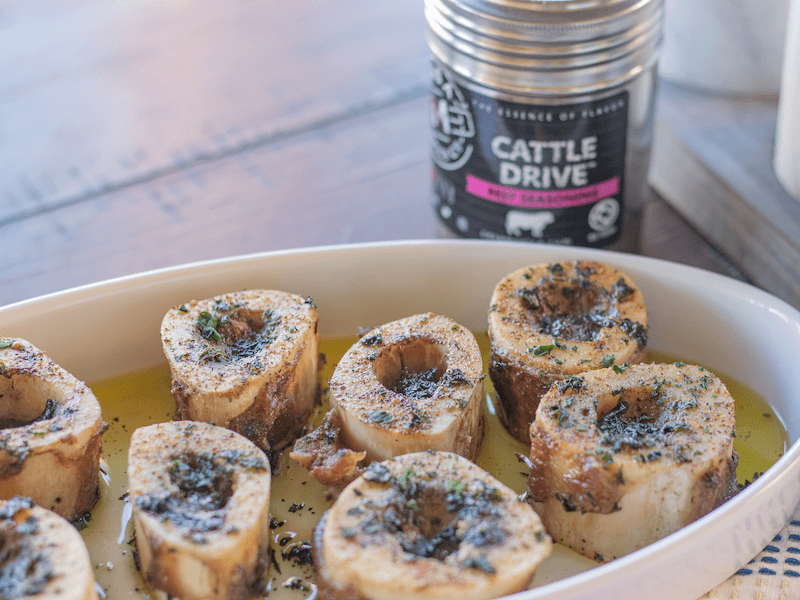 Cattle Drive Bone Marrow
As always, from our table to yours... #SpiceConfidently #EssenceOfFlavor #ChemistryInTheKitchen #CasaMSpice
ingredients
For the Bone Marrow:
1 pack bone marrow cut in rounds (about 1 lb)
1 teaspoon sea salt
1 Tablespoon Casa M Spice Co® Cattle Drive®
2 Tablespoons parsley, finely chopped
LET'S GET COOKING
1.

Preheat oven to 425º degrees.

2.

Sprinkle bone marrow with Casa M Spice Co® Chain Reaction®, Cattle Drive®, and parsley.

3.

Bake for 20 minutes.

4.

Serve with crusty bread, crostini's or melba toast.