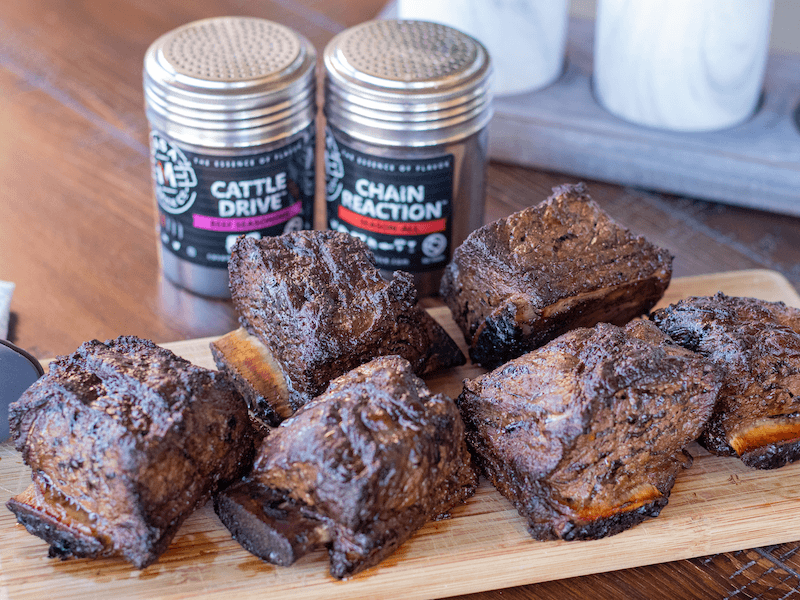 Smoked Beef Ribs
As always, from our table to yours... #SpiceConfidently #EssenceOfFlavor #ChemistryInTheKitchen #CasaMSpice
ingredients
For the Ribs:
6 to 8 beef ribs (you can substitute with chuck roast and cut to size)
1/4 cup olive oil
3 Tablespoons Casa M Spice Co® Cattle Drive®
1 Tablespoon Casa M Spice Co® Chain Reaction®
Apple juice in a spray bottle
LET'S GET COOKING
1.

Preheat smoker to 425º degrees.

2.

Coat ribs with oil.

3.

Mix the two Casa M Spice Co® blends and sprinkle generously onto the ribs to coat them well. Cover and refrigerate for 2 hours or overnight for more flavor penetration.

4.

Place short ribs into the smoker and cook to an internal temperature of 195ºF. Allow to rest for 10 minutes and serve.